Rhodesian Personalities

Keith Harvey (1921 - 2007)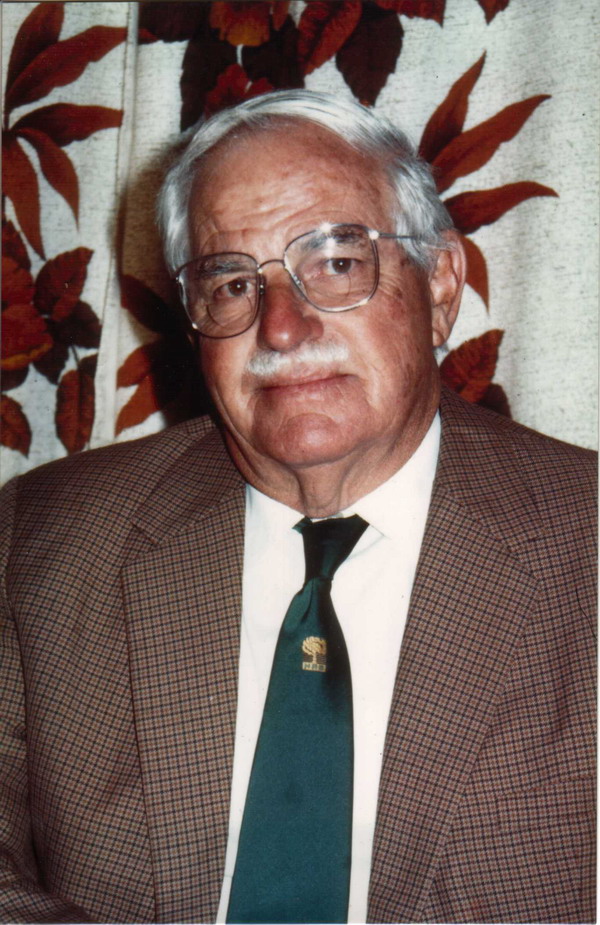 Born in Kimberley December 20, 1921, died in Masvingo February 2, 2007
Having unsuccessfully studied chemistry and geology at Rhodes University in Grahamstown, South Africa, he joined the SA Artillery and, from a safe distance, saw service in North Africa and Italy.
In 1948 he obtained a degree in Soil Conservation at Witwatersrand University and became one of the first professionally trained conservationists in Africa. (This group was affectionately known as the Donga Docs !)
He served in the Southern Rhodesian Department of Conservation and Extension as a Conservation Officer at Gutu and subsequently as an Extension Officer for the Charter Group of Intensive Conservation Areas (ICAs).
In 1954 he decided to try to practice what he had been preaching and bought Nyororo Farm , 6000 acres of leached sourveld at Felixburg.
At community level he served on and chaired both the Mvuma and Chatsworth ICAs and was instrumental in 1976 in extending the Victoria Group to include the communal as well as the commercial conservation committees. This was the first time that black and white conservationists had met on equal terms. Ever a champion of the rural farmer he earned respect to this day.
He became actively involved in farming politics, serving on the Cattle Producers Executive Council for 27 years with two stints as Chairman and represented the Victoria Branch for eight years on the Unions Council.
From 1957 to 1983 he represented producers on the Cattle Committee of the Cold Storage Commission.
At Local Government level he joined the Road Council as Secretary in 1957, later on being elected a Councillor and Chairman. He was retained as Chairman when the Gutu/Chatsworth Rural Council was formed in 1969 and hopes to assist in its successful incorporation into the impending Rural District Council.
In 1963 he was appointed as member of the newly created Rural Land Board and over the next six years was personally involved in the successful selection and settlement of over 1000 small-scale farmers. He also chaired the Sub-committee responsible for the statutory control of the sub-division of agricultural land.
He served as a member of the Natural Resources Board from 1969 to 1981 and was reappointed as Chairman in February 1984 until his retirement in 1991.
He was personally involved in the drafting of the National Conservation Strategy which was published in 1987. His greatest ambition was to ensure that every sector of the Zimbabwean economy was actively involved in its implementation.
His hobbies were caring for his farm and his herd of Mashona cattle. His life was the conservation of Zimbabwe's natural resources.
PERSONAL FACTS
Born Kimberley 20th December,1921 - moved to Mafeking as a young boy and did his schooling there.
1939 - 1942 Attended Rhodes University
1942 – 1946 Fought with the SA Forces in the 6th Armoured Division in N. Africa and Italy in WW II
1946 - 1948 Attended Witwatrsrand University and obtained a degree in Soil Conservation
1947 Married Jeanette Vass whom he met at Rhodes
1949 Immigrated to Rhodesia and joined the Dept. of Conservation and Extension
1949 - 1951 Posted to Gutu
1952 – 1954 Posted to Enkeldoorn
1954 Bought Nyororo and started farming in 1955 until 1998 when he had a serious motor accident. This effectively ended his farming and public career and forced him into retirement. He remained on the farm where he recovered sufficiently to still be able to take an interest in the affairs of his farm and the country
2003 – Forced to leave Nyororo due to threats by land invaders and moved into Masvingo where he lived with Jeanette and his son Forbes until this death on 2nd Feb. 2007, the day after their 60th Wedding Anniversary.
He is survived by his wife Jeanette, his son Forbes, his four daughters , Kathryn, Lynne, Margie and Rita and their families which include 8 grandchildren. He was buried on Nyororo Farm at his chosen spot beneath a magnificent flat topped acacia tree on a beautiful morning with the Mashona cattle grazing all around him.