Rhodesian Cartoons - Spud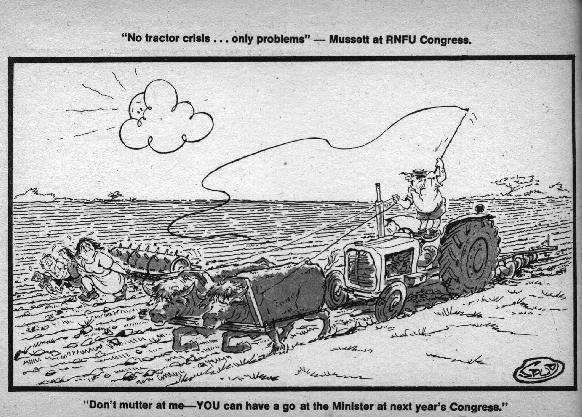 Seems like it's back to this these days, what with the fuel shortage !

Return to Rhodesian Cartoons Index

This cartoon was scanned from the 1976 Spud Annual published by Rhodesian Farmer Publications and sponsored by
Pfizer (Pvt.) Ltd., RHONAT, Duly & Co Ltd and The Rhodesian Farmer.